WooCommerce Products for Digital Signage
Create your own easy to use Digital Signage System with WooCommerce Products.
Use WordPress and WP Screens in combination with Smart Slider 3.

The content of the WooCommerce Products is managed at 'products' in your WooCommerce environment.
At 'products' you can add or manage products and manage text and images for each poroduct.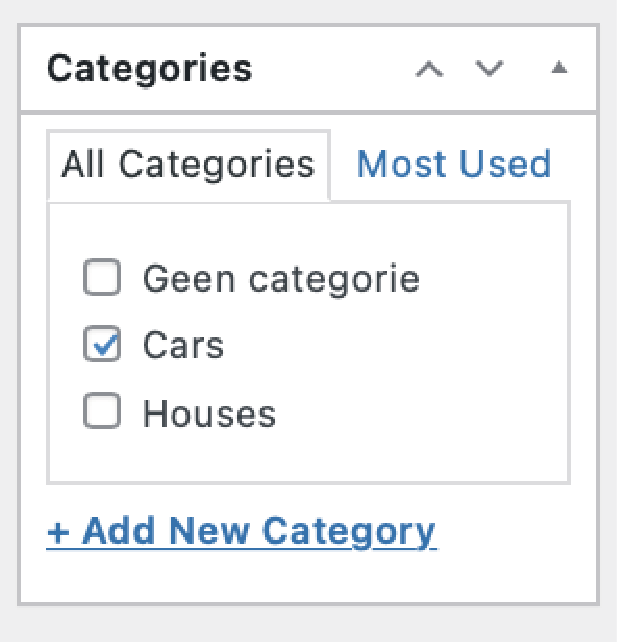 You can add categories to filter the products at Smart Slider.
Manage the Settings for the Dynamic Feed in Smart Slider

Once imported the template file for your slider, you can manage the settings for the dynamic feed at the 'generator' at the breadcrumb if the dynamic slide is open at Smart Slider.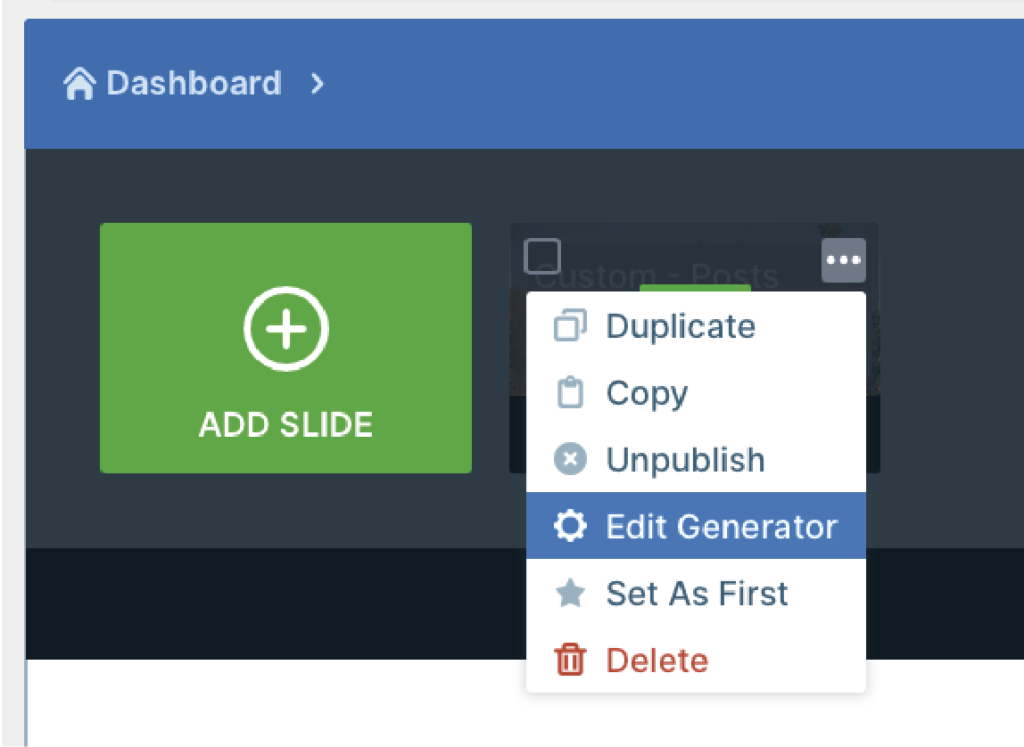 Add Dynamic content to a slide
You can add a new dynamic slide by clicking on "add slide" in the Smart Slider project, then click on "dynamic slide". In there click on "Woocommerce" then choose: Proudcts by filter. Choose the category you want and/or other filter options to displayed in your slider and edit the amount of slides you want at the bottom of the page.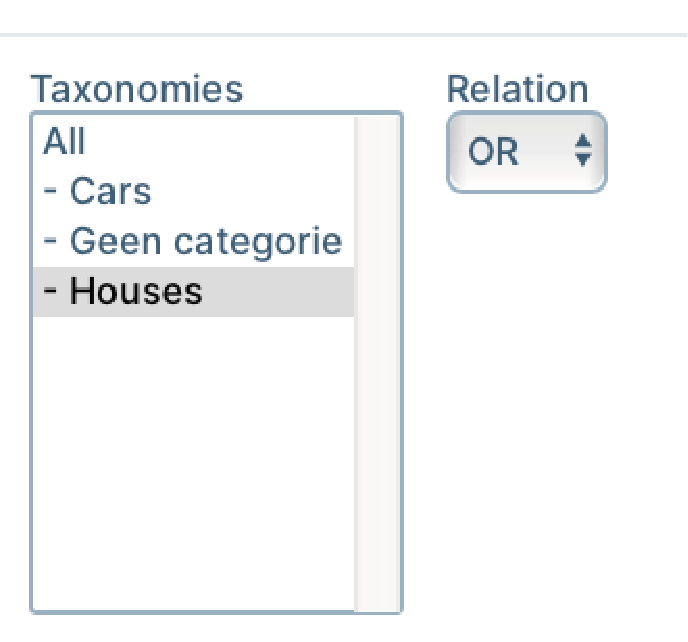 Tip!
We used custom fields to add extra content fields. We highlighted this fields with the most important specifications In the slider.
Learn how to add custom fields…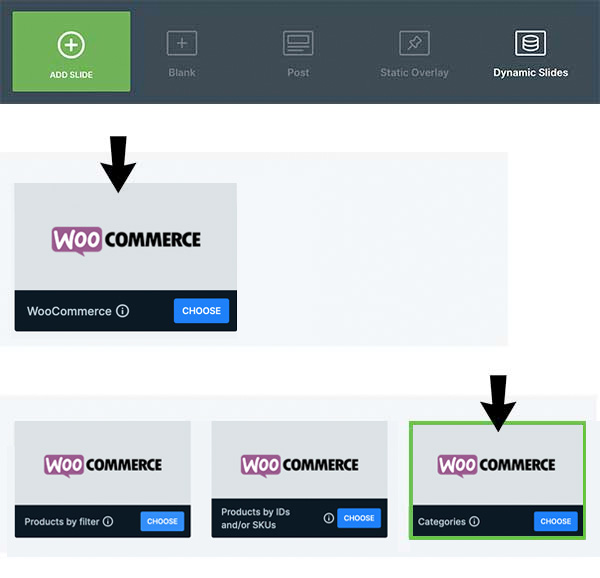 Use our Ready to Use Template for WooCommerce Products