in 15 minutes with WP Screens and Master Slider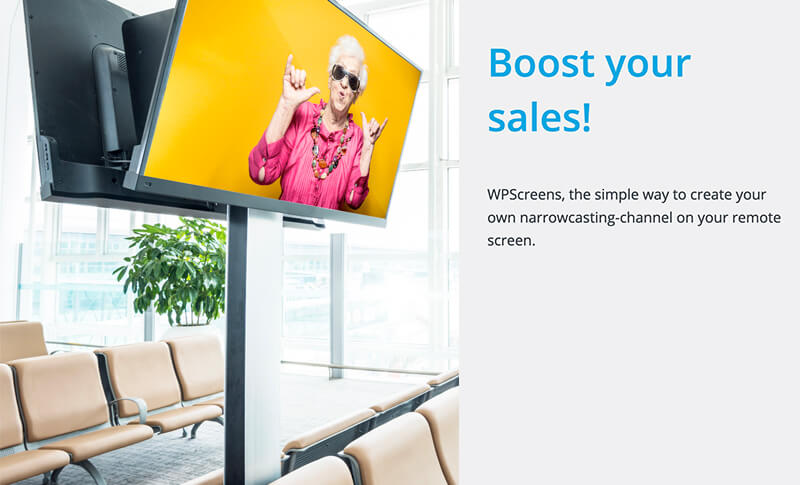 Create your own

free

and easy to use Digital Signage System for WordPress using WP Screens in combination with Master Slider.
Step 1.
Install plugins

Install the free editions of WP Screens and Master Slider at 'plugins' of your WordPress website.
Next step:
Go to Settings (of WordPress backend); Permalinks; click on 'save changes' button.
?? Now both plugins should be working fine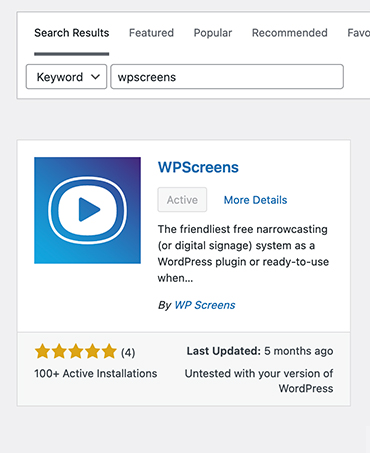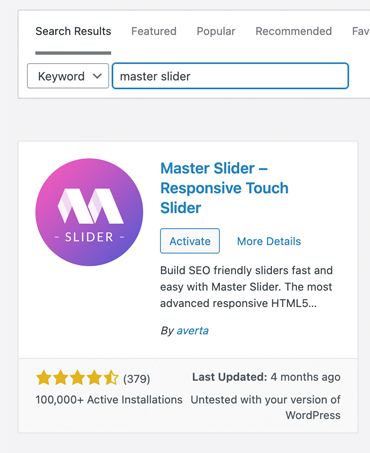 Step 2.
Start creating a new slide at Master Slider

 If you want to keep it simple, choose one of the highlighted slider templates (see screenshot).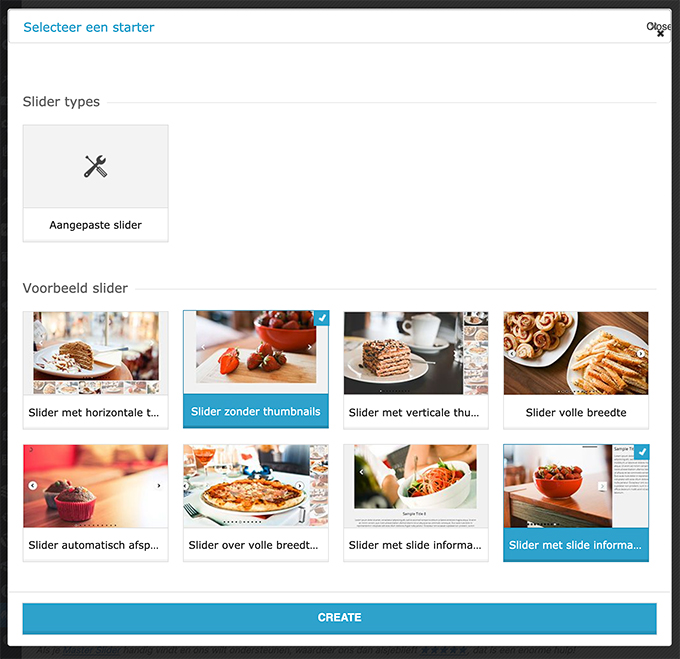 Step 3.
Adjust Master Slider settings
 Change the settings in this three tabs.
At 'appearance' (3th screenshot):
Change colors and fonts in the css-code to the colors and fonts you want.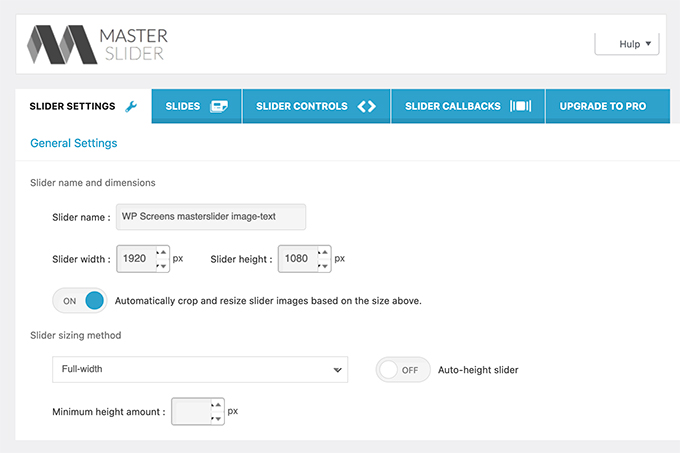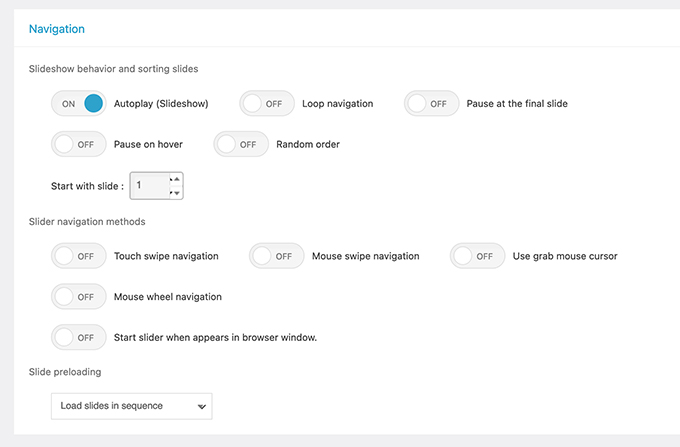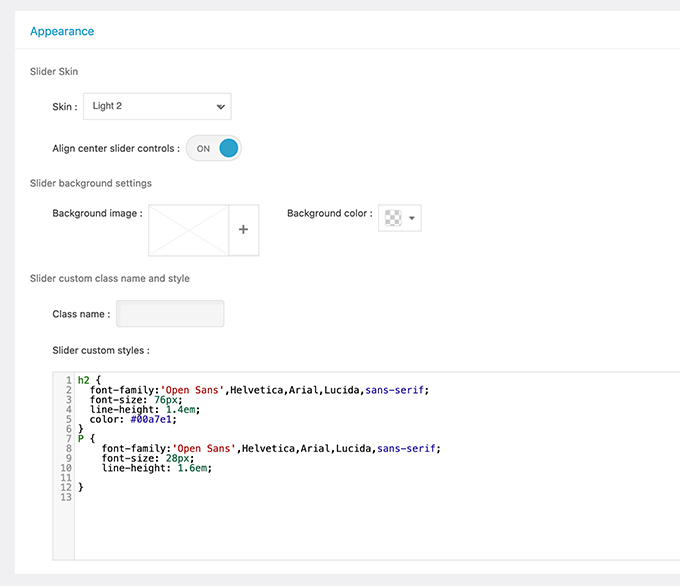 Step 4.
Create your own slides

Change the background-image of the slide. Use images of 1920×1080 if you have selected a template without text and you use the free version of WP Screens.
If you use a slide-template with a text area change the text 'Slide Info' (see second screenshot)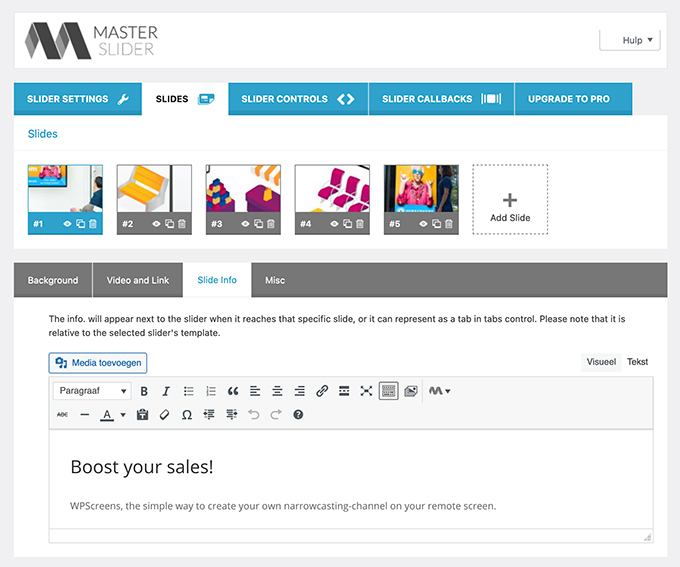 Step 5.
Publish your Slider with WP Screens

Create a new Display for WP Screens. You can find it at 'Displays' in the WordPress Menu (see screenshot)
Select your slider from the slider dropdown and you are ready to publish.
Use the permalinkin the browser of your remote display to publish your Digital Signage system anywhere you want!
(The permalink is publised under the Title at your WP Screens display edit screen)